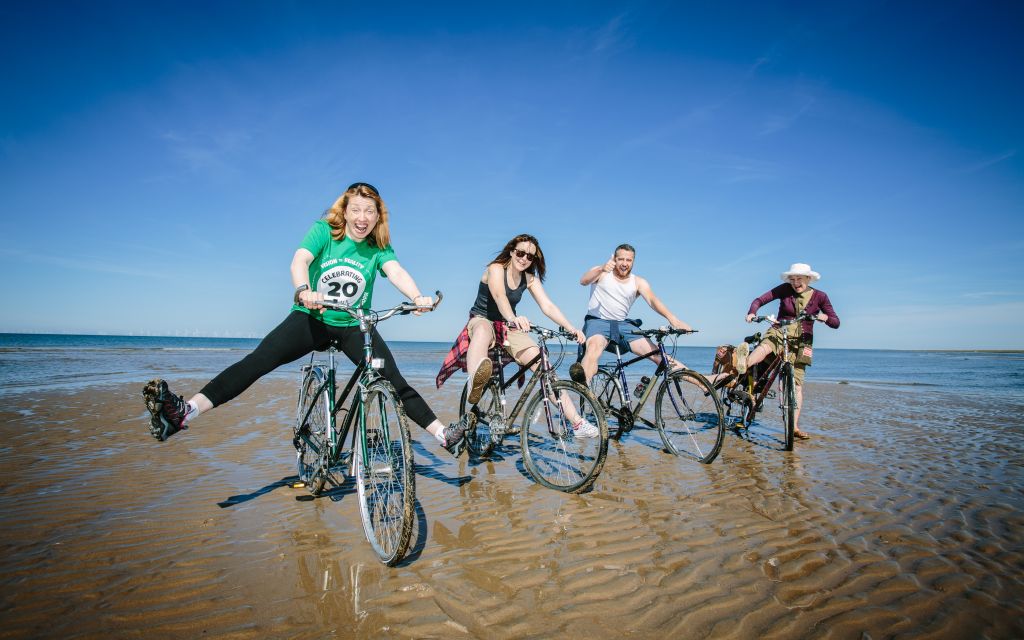 Helping the Bay to thrive
We collaborate with communities to conserve and celebrate all that is special about the Bay. Our team undertake a broad portfolio of work to enhance the unique qualities of Morecambe Bay and making it a great place to live, work, study or visit.
What We Do
From birds to beach cleans, from cycle ways to the history that shaped us, we work in collaboration with the community and other partners to deliver projects with real impact. Our vision is a thriving Bay, rich in landscape, wildlife and culture, which connects and inspires residents and visitors alike.
One of our flagship projects is the multi-award winning Bay Cycle Way, launched in 2015. We have won many other awards including for our work training volunteers to record oral histories to save and share the stories of our veteran fishermen.
Alongside this we have involved thousands of local people in learning about and conserving local history and nature, we've created new habitats, removed 65 tonnes of beach litter, trained 40 teachers, collected 100's hours of oral histories, improved access for disabled people and commissioned great art projects, by internationally renowned artists to celebrate the landscapes of the Bay. Other projects include:
launching an electric bike network, to make the Cycle route more accessible to more visitors
a broad suite of heritage and community archaeology projects,
training volunteers in identifying and surveying grassland flora and dune habitats
measures to protect the roosts and nest sites of wading birds so they are safeguarded and they can continue to provide a spectacle for us to wonder at, and enjoy.
Our ambition includes
developing new partnerships in health and well-being
extending the Bay Cycle Way and improving its signage and marketing
exploring a foot and cycle crossing of the Arnside viaduct and
building on all aspects of our current portfolio.
Morecambe Bay Partnership is a registered charity, governed by a board of trustees. Our registered charity number is 1173489. We have a long-standing relationship with Cumbria County Council who acts as lead for some of our externally funded programmes.