Shop to 'Love Morecambe Bay' here Shop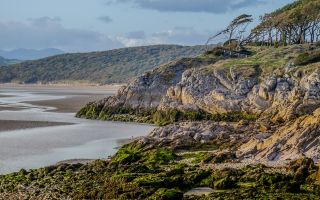 Discover
Explore the Bay with our downloadable guides and resources
Discover the wildlife, geography and history of Morecambe Bay through our booklets and guides. Why not download the Birds of the Bay leaflet for your next trip to Morecambe Bay or travel the Bay by train with our window gazing guide? Younger explorers can dive into our activity pack and immerse themselves in nature.

To uncover the 'seldom seen' assets of Morecambe Bay, our beautifully illustrated maps chart hidden and unusual spots around the Bay.
Leaflets, guides and apps
Our range of booklets, guides, apps and maps will help you explore Morecambe Bay's wildlife, geography and history.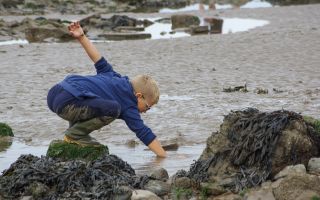 Spot the Birds of the Bay with our downloadable guide
Do you know your lapwing from your sanderling? Morecambe Bay's saltmarshes, sands and mudflats feed up to a quarter of a million birds, ducks and geese each year. Why not try your hand at identifying them with this guide?
Birds of the Bay leaflet
Explore the Bay by train on the Furness Line
Linking Lancaster and Barrow by train, the Furness Line travels around the Bay taking in historic sites, nature reserves and dramatic seascapes. Board the train, sit back and enjoy some of the most beautiful coastline in Britain.
Discover the Furness Line with our window gazing guide here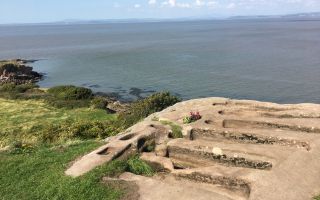 Try the Heysham Head app
Enjoy a walking audio tour which reveals the secrets, stories, histories and nature of the National Trust's Heysham Coast site, set against stunning views over Morecambe Bay in north-west England.
Heysham Head App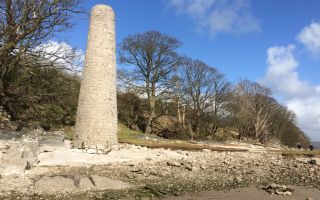 Uncover the fascinating history of Jenny Brown's Point
One of Morecambe Bay's beauty spots takes the name of Jenny Brown. Find out what the famous chimney may have been used for and who Jenny Brown might have been!
Jenny Brown's Point: A Short History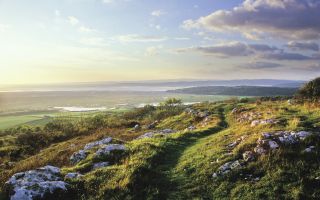 Warton Crag
As the highest point in the Arnside and Silverdale Area of Outstanding Natural Beauty (AONB), Warton Crag offers stunning long-distance views across Morecambe Bay. The limestone cliffs are home to wildflowers and rare butterflies, and it also has a fascinating ancient history.
Warton Crag: Heritage on the Hilltop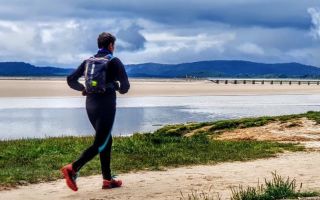 Want to reduce the environmental impact of your outdoor events?
Do you run events in the great outdoors? Would you like useful advice, tips, information and guidance on how to reduce the environmental impact of your event? We've worked with the outdoor event industry to create a resource that will help outdoor events become more environmentally responsible.
Access the resource here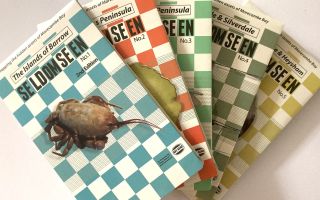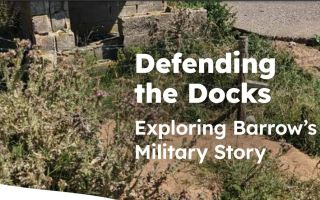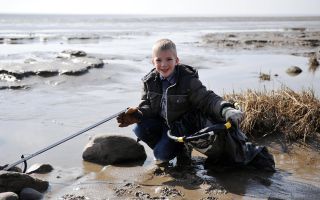 Visit our 'Love My Beach' resources
Do you care about keeping the Bay's beaches and water clean? Free of pollution, litter and plastic? Discover a suite of leaflets, posters and guides designed to help us all make better choices that will protect our water and the Bay's beaches. Our resources are suitable for the classroom or your business.
love