Shop to 'Love Morecambe Bay' here Shop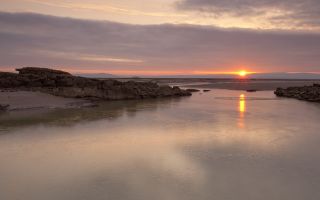 Be Inspired
Connect with all that is special about the Bay
Morecambe Bay is a place like no other – a place of sound, texture and colour where people live and work alongside the ever-changing land & seascapes.

We want to inspire everyone to get out and explore the vast cultural and natural richness of the Bay whether through enjoying a family day out walking or cycling, learning heritage or conservation skills, sharing local stories or joining us on one of our events.
Be Inspired
Morecambe Bay is special.
It is the largest intertidal area in the UK where four estuaries join in a horseshoe-shaped bay of spectacular scale and grandeur. It's an elemental place where shining sands alternate with seascapes in the constant rhythm of the tide.
Whether you live here or are a visitor, the scale of the views can lift your spirits.

We invite you to explore these pages and connect with all that is special about the Bay and be inspired to explore, learn or get involved. If you've got children to keep entertained at the weekends, we're pleased to present our new family discovery pack which you can download below for loads of ideas to have fun around the Bay.

Autumn is a fascinating time to enjoy the Bay - you might spot magnificent starling murmurations in the sky or hear red deer rutting in woodlands as the shades of autumn appear. With Heritage Open Days and other community events taking place, keep visiting these pages or sign up to our newsletter to find out what's going on.
How will you be inspired today?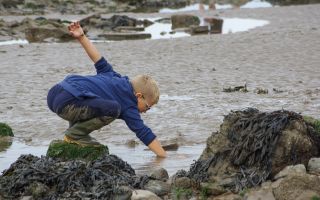 Keep the kids entertained this summer
We've got loads of adventure ideas for all the family this summer. From rock pooling, bug hunting, den building to adventures on two wheels all around the Bay.
Download our fun family discovery pack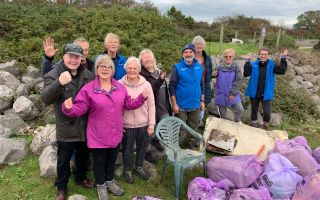 Register as a volunteer
What's your passion? We have many volunteering opportunities available supporting a wide range of projects.
Complete our volunteer form