Shop to 'Love Morecambe Bay' here Shop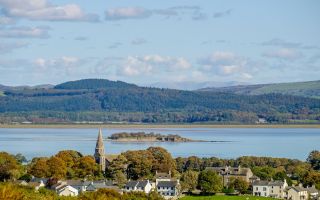 Landscape, Coast & Nature
Morecambe Bay is the largest intertidal area in the UK. 120 square miles of sand and mud harbours millions of infaunal creatures that spend their lives buried beneath the surface of the mud and that feed marine life and coastal bird species of the Bay.
On the edges of the Bay, you will find a mix of coastal landscapes. From golden sands and towering dunes, to muddy salt marsh and seagrass meadows. There are cliffs to climb, rockpools to investigate and shingle to scramble. On the beaches you will find seashells, mermaid's purses and seaweed. Wildfowl, gulls and waders fill the skies and shores. In winter, witness the spectacle of a wader murmuration as thousand-strong flocks of knot, dunlin and more dance in the air. During summer gulls, terns, ducks and waders nest directly onto the high shore of secluded beaches - some travelling thousands of miles to reach the perfect place to raise their families on the edges of the Bay.
Further out, on the fringes of the Bay, there are even more wonders to discover. Limestone grasslands are home to rare orchids and butterflies, whilst ancient woodlands host sleepy hazel dormice and warblers fill the air with sound. Rewild yourself in the landscape of the Bay.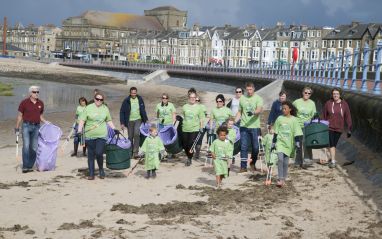 In 2013, Keep Britain Tidy and Morecambe Bay Partnership created the LOVEmyBEACH campaign. It received strong support from individuals and…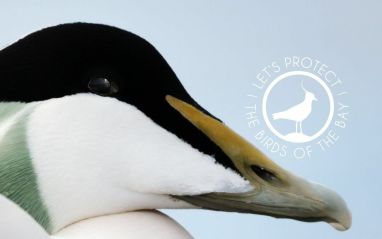 Morecambe Bay has the maximum level of legal protection for its wildlife. It's saltmarshes, sands and mudflats are designated as…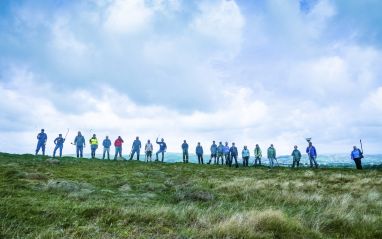 Morecambe Bay is exceptional for the extent and quality of its natural landscape. From salt marshes and sand dunes, to…
Stay safe and enjoy Morecambe Bay
Remember to follow the Morecambe Bay Coastal Code to help protect the wildlife and wild places of the Bay.
Protect, Respect & Enjoy