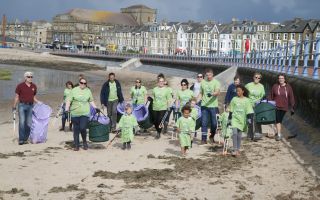 Landscape, Coast & Nature
Love My Beach
We really love the beaches and bathing waters around Morecambe Bay, just like locals and visitors do. It's very important that we protect them, so we lead community action to clear the beaches of damaging plastic and rubbish to ensure that they can be enjoyed by everyone, as well as remaining a vital home for lots of wonderful wildlife.
Find out more about LOVEmyBEACH
Love My Beach
The LOVEmyBEACH campaign was created in 2013 by Keep Britain Tidy and Morecambe Bay Partnership and has received strong support from individuals and partners across the region as we work together to keep our local beaches and bathing waters clean. You don't have to live by the sea to make a difference – wherever you live, work, visit in the North West, you can help to support LOVEmyBEACH.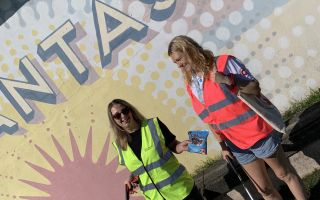 Read a project update
Find out more about how our merry band of volunteers are looking after the beaches of the Bay
Read a project update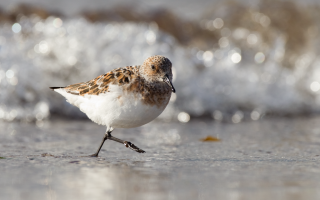 Make a donation to LOVEmyBEACH
Make an instant difference to our work here at Morecambe Bay Partnership today.
Donate to LOVEmyBEACH
Help the Bay to thrive by observing the coastal code
Coastal code