What we do
Can you help us make the Bay thrive?
Our charitable purpose is more important than ever and we need your support.
Morecambe Bay needs YOU in 2022
Morecambe Bay Partnership
Morecambe Bay Partnership is a charity with a vision for a thriving bay, rich in landscape, wildlife and culture which connects and inspires residents and visitors alike.
From protecting rare birds to beach cleans, from creating cycle ways to saving the stories of veteran fishermen, we work with local people placing them at the heart of looking after Morecambe Bay's unique natural and cultural heritage.
We deliver projects in collaboration with partners and local communities which drive sustainable economic growth and making Morecambe Bay a fantastic place to live, work, study or visit.
We'd love you to get involved - explore our website to find opportunities to volunteer, learn heritage skills, go litterpicking or donate to one of our campaigns. We raise funds to protect rare birds, maintain cycleways, restore local heritage attractions and much more.
Upcoming Events
Would you like to improve your skills in historical research, and to learn more about the history of Furness and…
Monday 17th January 2022, 13:00 - Monday 21st February 2022, 16:00
Read more
Featured Stories
Morecambe Bay is a great place for you to spot some wonderful wildlife, but with an ever-increasing number of people…
More about this story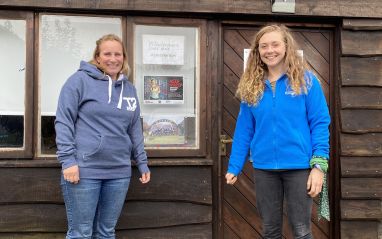 Have you been to an event where there's lots of surplus, unnecessary single use plastic? Have you seen litter being…
More about this story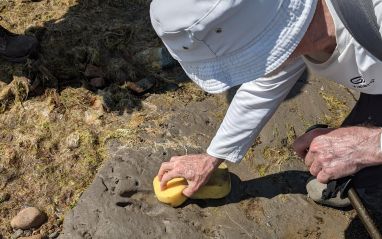 Morecambe Bay's ever-shifting sands regularly expose ancient land surfaces where prehistoric communities hunted thousands of years ago. A prehistoric woodland…
More about this story
Stats about Morecambe Bay Partnership
65
tonnes of beach litter removed
3
sites removed from the Heritage at Risk Register
100s
of hours of oral history recorded
80
miles of Bay Cycle Way maintained