Shop to 'Love Morecambe Bay' here Shop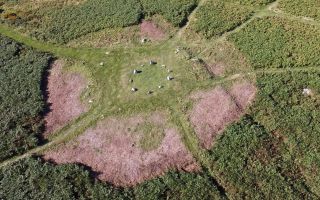 Culture & Heritage
Morecambe Bay has an incredibly rich heritage with unique archaeological remains spanning 13000 years. From early humans within the cave at Kent's Bank Cavern, to the twentieth-century defences at Cark Airfield.
The Bay area includes historic promenades, iconic follies and lookouts, Iron Age hillforts, Bronze Age stone circles, Viking graves, important ritual and religious sites, a crucial Victorian railway, and internationally significant industrial, maritime and World War heritage. Not to mention a traditional fishing heritage that is unique to the area.
We have numerous Grade I and II listed buildings and 34 Scheduled Monuments. Discover Piel Castle on Piel Island, Furness Abbey in Barrow, Birkrigg Stone Circle near Urswick, Kirkhead Cave at Humphrey Head, Wilkinson's Monument at Lindale, Bronze Age enclosures at Warton Crag, and Dog Holes Caves, Warton, St Patrick's Chapel at Heysham, Cockersand Abbey near Cockerham and the maritime history of Lancaster, Glasson Dock, Sunderland point, Ulverston, Barrow and Arnside.
We are helping the Bay's communities to discover, record, understand, explore and celebrate this unique heritage landscape, ensuring the Bay's cultural and built heritage is recognised locally, nationally and internationally, and safeguarded for the future.

Recording Morecambe Bay
The Recording Morecambe Bay website is a growing community archive that showcases Morecambe Bay's archaeological, industrial, maritime, and natural history along with stories and voices from those who have made the Bay their home.
The information has come from original research and surveys by Morecambe Bay Partnership, teams of dedicated community volunteers, creative artists, ecologists, local historians, Barrow Archives, Lancashire Archives, The Dock Museum and Lancaster Maritime Museum.
New material will continue to be added as stories continue to be discovered and shared by the Bay's communities.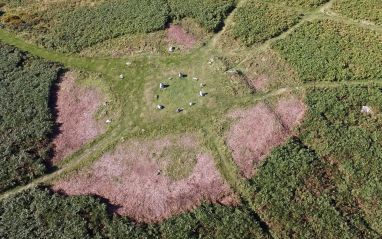 Birkrigg Common is a jewel in the Furness landscape. It is renowned for its stunning setting, providing panoramic views across…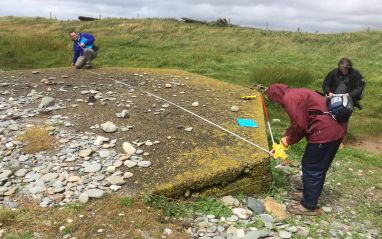 We worked with schools and volunteers to develop skills in computer science, digital technology, coding, virtual reality, mathematical surveying, engineering…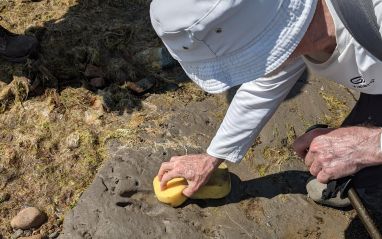 Morecambe Bay's ever-shifting sands regularly expose ancient land surfaces where prehistoric communities hunted thousands of years ago. A prehistoric woodland…
Share your Morecambe Bay history
If you have a piece of Bay history you would like to share on the website, please email us.
Share your history