Shop to 'Love Morecambe Bay' here Shop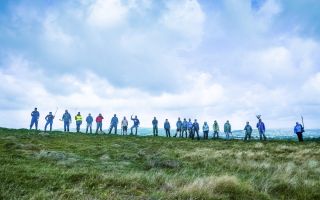 Get involved
Join in, learn skills, volunteer, connect and celebrate
We'd love for you to get involved with the work of Morecambe Bay Partnership. We've lots of opportunities available whether you fancy some practical conservation work such as bracken bashing or would like to learn some heritage skills such as archive research. We can't make great things happen without you.
Get Involved
Our supporters make the Bay a better place by sharing skills, volunteering and donating. From birds to beach cleans, from cycleways to the history that shaped us, by working together, we can make the Bay thrive.
Explore these pages to find out about all the opportunities currently available. If you are passionate about preventing pollution, head over to the LOVEmyBEACH page, or if you'd like to join a team helping to conserve and celebrate the heritage of the Bay, we are always adding new opportunities about workshops or volunteer parties.
But you don't have to give up lots of time to get involved - we run an annual programme of events and activities - both online and out in the real world. Most of these events are free of charge but require you to sign up in advance. Look out for the new Autumn programme for the Sunset Series and Heritage Open Day events coming soon.
For those who don't have any time to spare but can spare some pennies - we are grateful for any donations to support our projects. Your donations contribute to the maintenance of special heritage sites, opening up access for disabled people, caring for the Bay's wildlife and much more.
How you can get involved with our work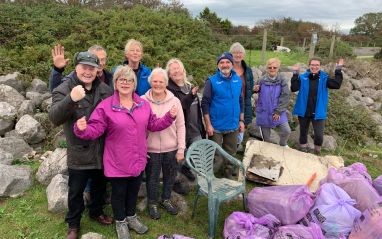 We have volunteers working all around Morecambe Bay caring for this unique and special place, protecting and celebrating the nature…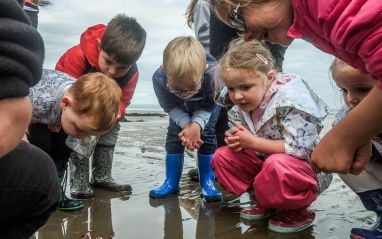 How would you like to help make a difference to Morecambe Bay? Choose a monthly gift or one off donation…