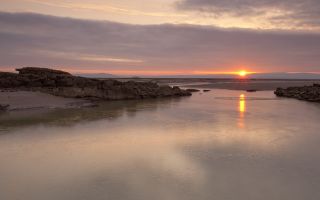 Be Inspired
Sunset Series 2022
We've been on some amazing discoveries together in 2021 but what would you like to learn about next year?
Sunset Series 2022 - We welcome your views
The Partnership team have been thrilled to see so many of you at our virtual Sunset Series in 2021.
From stories about the plight of the curlews, to secrets hidden beneath the sea, from the tales behind the name 'Morecambe Bay' to the adventures of migrating birds and so much more, we have enjoyed being in your company whilst all in the comfort of our own homes.
Nearly every event has been fully booked so we think you probably want to see and hear more in future.
This year's programme concludes on Tuesday 7 December with a talk by Dr Sunita Abraham and the Lancaster Black History Group and we are now starting to plan for 2022.
We would really appreciate your feedback on what events you would like to see. Could you spare 2 minutes to take part in a short survey?
Your response will be anonymous and you can take part by clicking the link below and submitting your answers anytime before Friday 10 December.
We look forward to seeing you soon and thank you for your feedback.