Litter picking heroes
Find out about the work of our wonderful volunteer litter pickers as well as how you can lend a hand on your own patch.
Join in and help clear the Bay's beaches
We have a fantastic team of litter picking volunteers around Cumbria, who work hard to keep our beaches, footpaths and cycleways clear of plastic and other rubbish. We have cleared over 65 tonnes of rubbish over the past 17 years and have been working work hard to ensure that we turn the tide on pandemic of plastic that blights our shores. We have a lot of litter picking groups throughout the area, so if you want to join in and lend a hand, then please register as a volunteer and we will match you with your closest bunch. Below you will find the monthly update from the team.
2021 Round up
Last year, we had an amazing 1,152 volunteers who all helped to collect a staggering 14 tonnes of litter and covered over 1,000 km of beaches, footpaths, cycleways and lay-bys.
These numbers and the efforts of our volunteers illustrates how just one litter pick can make a positive impact. The amount of litter collected (14 tonnes) is equivalent to approximately 3 and a half hippopotamuses! Thank you to every single volunteer who has contributed over the last year to make this possible.
This year, we are still committed to removing as much single use plastic from our beaches and footpaths as possible, so we can; protect sea birds, marine wildlife and their habitats, and keep our beautiful spaces clean for residents and visitors to enjoy.
Are you interested in joining a beach clean this year? Find the link below to register as a volunteer and we can join you up with a local litter picking group.
If you want to read our previous monthly updates, please do get in touch.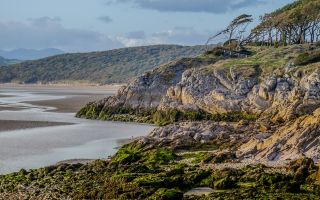 Volunteer your time
Find out how you can get involved with the Morecambe Bay Partnership and volunteer your time.
Join us on a beach clean