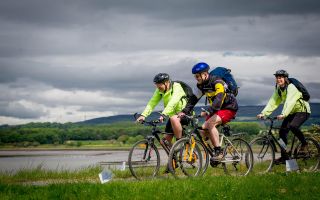 Cycling
Cycle Morecambe Bay
There is nothing more invigorating than a day out on two wheels - it's great exercise and great fun whatever your age or level of ability.
From pootling along flat seaside trails to hilly woodland climbs, there is a range of scenic cycling routes to choose from in Morecambe Bay. We're working hard to make cycling accessible for everyone.
Cycling
Here in the Bay, we have a range of national cycling routes to choose from. You can go slow on the Bay Cycle Way, explore parts of the Lakes and Dales loop, Cumbria Cycle Way or find a myriad of circuits on quiet lanes or traffic free trails.
We're working to make cycling as accessible as possible by developing family friendly route guides and a network of e-bikes across the Bay. We will be adding more information in the coming weeks and months, so please keep visiting these pages to find out more.